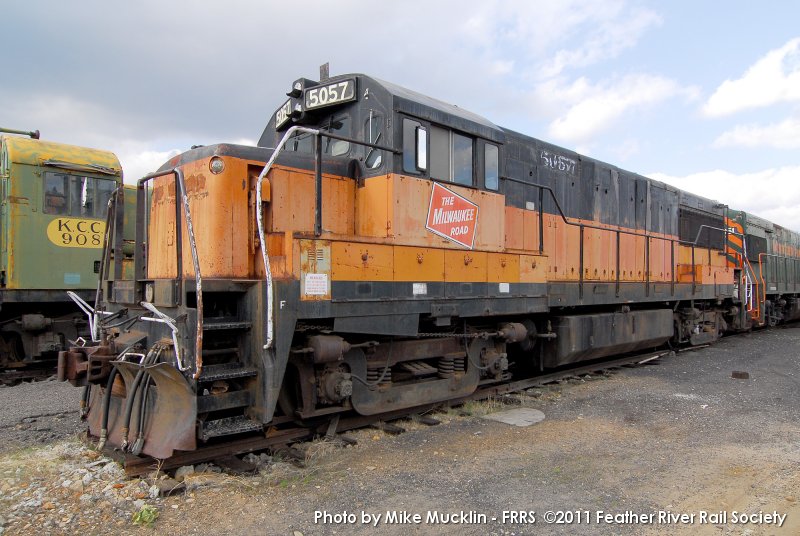 We're going for it!
This month the Cascade Rail Foundation Board of Directors voted to pursue the acquisition of Milwaukee Road U25B 5057 for the South Cle Elum Rail Yard Interpretive Center.
We will kick-off a formal fundraising campaign once we have a better idea of how much money we need to raise.  We are currently negotiating the purchase price and terms with Feather River Rail Society and waiting for a cost estimate for the transportation and cosmetic restoration of the locomotive.
In the meantime we are looking for photos of the 5057 (especially photos taken in Washington) we can use in the fundraising campaign.
We could also use the skills of a graphic designer to help with some of the campaign materials.
Please contact me at kruegerp@nwlink.com if you'd like to contribute to this project.